Electromechanical Assembly Contract Manufacturing Services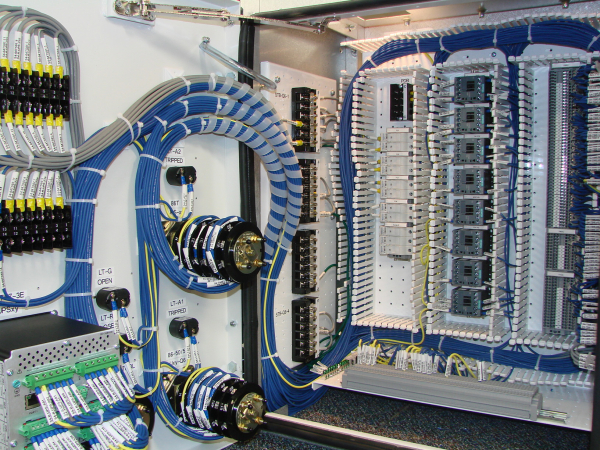 Arimon provides OEMs with electrical and electromechanical assemblies for many applications and industries.
Our full service electromechanical assembly contract manufacturing services include dedicated program management and design and engineering support to assist with concepts, layout, manufacturability, and complete sampling and prototyping, including rapid prototyping and short run manufacturing prior to full production.
We offer full-scale supply chain management for true "turnkey" solutions, including worldwide component sourcing, kitting, custom packaging, and inventory management (VMI, Kanban, JIT, and custom stocking programs).
Whether your need is large or small quantities, simple or complex electrical or electromechanical assemblies, Arimon can help. Dedicated work cells can handle seasonal or sales demand fluctuations. For high labor/volume electromechanical assemblies, we can assist with offshore manufacturing.
Arimon electromechanical assembly capabilities include:
Front panel assembly
Full system assembly
Riveting
Resistance welding
Potting
Testing and certification

Benefit from an Arimon electrical or electromechanical assembly solution with:
Reduced overall cost
Manufacturing efficiencies and savings
Reduced component/assembly cost and sourcing cost and time
Reduced inventory and inventory management cost and time
Simplify purchasing and supply management (one part instead of multiple assemblies and components)
Improved quality and assembly reliability
Reduced risk

Arimon manufacturers custom electrical and electromechanical assemblies for OEMs worldwide that are used in a vast array of applications and industries.
Here are just a few examples of Arimon electromechanical assembly solutions.
Switch and sensor assemblies
Panels and panel assemblies
Medical device assemblies
Handle lock enclosures
Indicator assemblies
DIN rail assemblies
Battery assemblies
Power supply assemblies
Transformer assemblies
Fan tray assemblies
Motor brush plate assemblies
Circuit breaker boxes
Box build assemblies
LCD display assemblies
Sub-assemblies
Military assemblies

Arimon electomechanical assembly contract manufacturing facilities are UL Listed/Recognized wire processing and harness manufacturer for the US and Canada, with a quality managment system certified to ISO 9001:2015, conform to IPC A-610 standards for Acceptability of Electronic Assemblies, IPC/WHMA A-620 Requirements and Acceptance for Cable and Wire Harness Assemblies, IPC A-630 Acceptability Standard for Manufacture, Inspection and Testing of Electronic Enclosures, and are RoHS compliant. Our electrical and electromechanical assembly manufacturing, testing, and quality procedures ensure reliable electrical and electromechanical assemblies of the highest quality.
Learn more about our commitment and the advantages of partnering with Arimon for your electronic and electromechanical assembly contract manufacturing needs.
Whatever your electromechanical assembly contract manufacturing need, contact Arimon to discuss your design, development, and production requirements.
We're also happy to review your current electromechanical assemblies and sub-assemblies to see if an Arimon solution can help you save time and money!