Control Panel Assembly Contract Manufacturing Services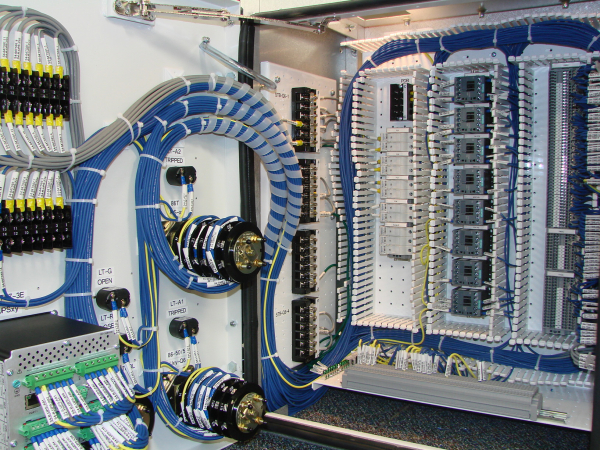 Let Arimon help you concentrate on your core competencies by outsourcing your control panel or control box assembly.
Increase your throughput, reduce raw material and work in process inventories, and free up floor space, with a turnkey solution ready that's for installation. Do what you do best, while we do what we do best!
Arimon is proud of continually being recognized by the OEMs we serve for delivering electrical control panel assembly and box build assembly solutions that have reduced cost; improved quality, reliability, performance, productivity, and manufacturability; reduced risk; and helped them gain competitive advantage!
We're consistently told we've lived up to our commitment - getting it right the first time and delivering on time, every time!
Arimon industrial control panel assembly and box build assembly contract manufacturing is full service, including:
Design and engineering services to assist with concepts, layout, tooling and material selection for efficient manufacturability and reliability at the lowest cost
Prototypes and samples for design validation and testing that meet your specifications and deadlines
Full-scale supply chain management for true "turnkey" solutions, including worldwide component sourcing, detailed material planning, logistics, and inventory management (VMI, Kanban, JIT, and custom stocking programs)
Assembly and certification to UL (US & Canada), ISO, and IPC standards
Dedicated work cells to focus on your product and project and respond promptly to schedule changes and seasonal or sales demand fluctuations
Verification and testing, including electrical continuity testing, electrical testing and simulated functional testing
Offshore manufacturing assistance, if desired, for high-volume and/or high labor control panel assembly
Effective program management

Large or smaller quantities - simple or complex box build assembly, control panel or electrical control box assembly - hand held controls to large power distribution control panels and boxes - Arimon can help!
OEMs have employed Arimon electrical control panels and box build assembly solutions in a wide range of applications and industries.
Industrial control panels
Power distribution
Instrument control panels
Dashboards
PLC controls
Push button switches and assemblies
DIN rail assemblies
Fan trays
Junction boxes
Circuit breaker boxes
Hazardous location control panels
12 volt control panels

Operator controls
Gauge cluster
Switch
Junction boxes
Sub-assemblies

Whether your electrical control panel or box build assembly design is ready for manufacture, or a basic control panel need or concept without a design, Arimon's engineering and development team is experienced and ready to take your electrical control panel assembly or custom box build assembly from concept to delivery!
Arimon's control panel assembly quality management system is certified to ISO 9001:2015, and our manufacturing facilities are UL Listed/Recognized wire processing and harness manufacturer for the US and Canada, conform to IPC A-610 standards for Acceptability of Electronic Assemblies, IPC/WHMA A-620 Requirements and Acceptance for Cable and Wire Harness Assemblies, IPC A-630 Acceptability Standard for Manufacture, Inspection and Testing of Electronic Enclosures, and are RoHS compliant. Our manufacturing, testing and quality procedures for electrical control panels and box build assembly ensure the highest level of quality and reliability.
Learn more about additional advantages and reasons why OEMs choose Arimon for industrial control panel assembly and custom box build assembly contract manufacturing.
Contact Arimon today and start a conversation about putting over 75 years of electrical control panel assembly and box build assembly experience to work for you!
We want to earn the privilege of being your electrical control panel and box build assembly contract manufacturer – using what we do best, to help you do what you do best!